What makes our program so different?
Undivided Attention
ATM users are interacting with their money. With your message on the screen and receipt, their full attention is assured. Yours is the first thing they see and it's the only offer on the receipt – no clutter, no competition.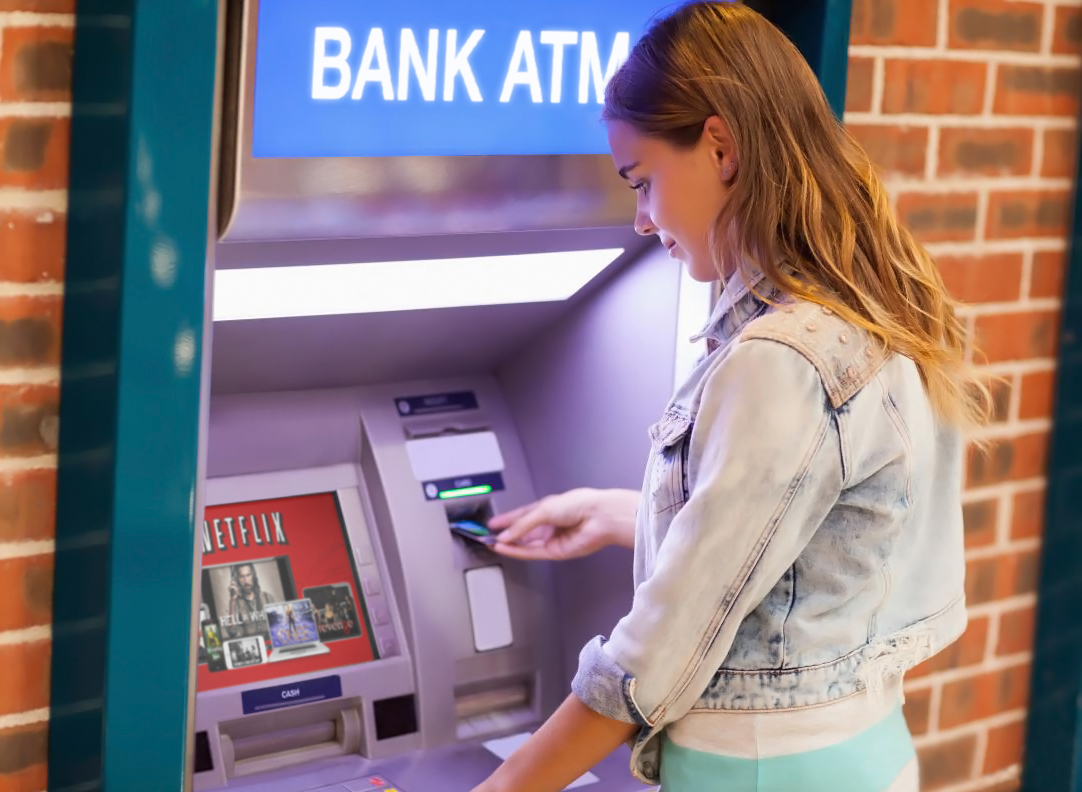 Real Retention
Whereas newspaper inserts and mailers are often discarded, ATM receipts are retained. Receipts are typically saved for up to 30 days to balance checkbooks. That translates into a 90% retention rate.
Impulse Opportunity
People usually visit the ATM to get cash for immediate spending. And studies show that the average ATM user withdraws $80 from the ATM and spends $30 immediately.
Gradual Redemption
Your message is continually delivered during our three month cycle, so you receive a steady flow of redemptions.
The Coveted Demographic
ATM promotions target young, educated, upscale prospects with cash in hand, when they are ready to spend. But you can opt to target specific audiences.
ROI
Because of our high volume, we offer very low CPM. And a strong offer will get it's due in responses. That translates into a high Return on Investment. Our average ROI is around 300%. We have seen ROI as high as 900%.