Gradual Redemptions
We tested the ATM Advertising direct marketing vehicle in multiple markets. In order to evaluate the success or failure of ATM Advertising, it was compared against three other direct marketing vehicles: Newspaper Inserts, Premium Shopping Guide Shared Mail and Val-pak Money Mailer. The same discount offer ($3 Off Full-Service Oil Change) was used with all vehicles. ATM Advertising had the lowest overall cost per redemption and one of the highest percentages of redemptions.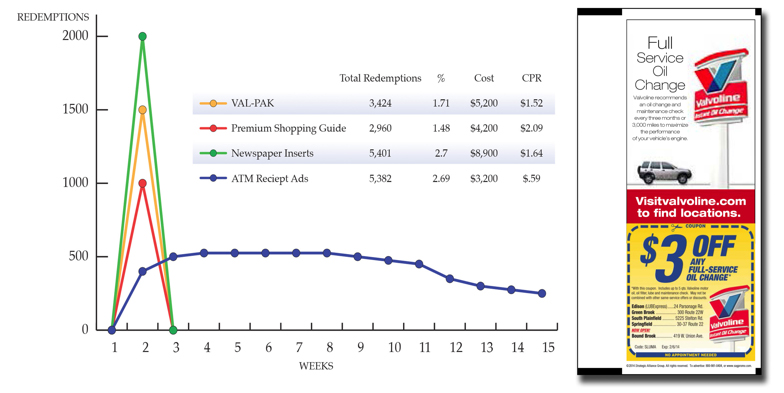 ATM Advertising proved itself as a strong media tool, as well as a significant new way to acquire new customers. Over 24% of redemptions were from new customers. 
 
The gradual redemption rate over time helped keep service levels at their peak.  
 
The average ticket from this promotion was $52, which is more than 20% higher than the norm.